On Wednesday, Jan. 22, the Wall Street Journal and Times Higher Education (THE) released the rankings for colleges in the U.S. Among the list that consisted of over 800 universities, UCR ranked 15th among public universities in the Western United States. UCR's U.S. rank was tied with Westmont College in Santa Barbara and Lawrence University in Wisconsin, at 189.
The lists' ranking system is based on 15 individual performance indicators. This information was collected through THE's annual U.S. student survey that consisted of over 170,000 current college student respondents. The methodology of the survey and ranking is focused on four areas: resources, engagement, outcomes and environment.
Resources looks at the ratio of students to faculty members to determine if the school has enough instructors to teach each student. To see how well funded the college is, THE looks at the amount of funding the institution spends per student. The number of published scholarly research papers per faculty member is also viewed to discern the college's research productivity, and testing to determine if the faculty can create research that can be published in the world's top academic journals. The 2020 data that THE used shows that UCR has 18 students per staff member.
Student engagement is determined by the students' experience in college. One main part of student engagement is based on how much of an opportunity the student has to interact with instructors and faculty; it is also measured by whether a student would recommend attending the same school to someone else.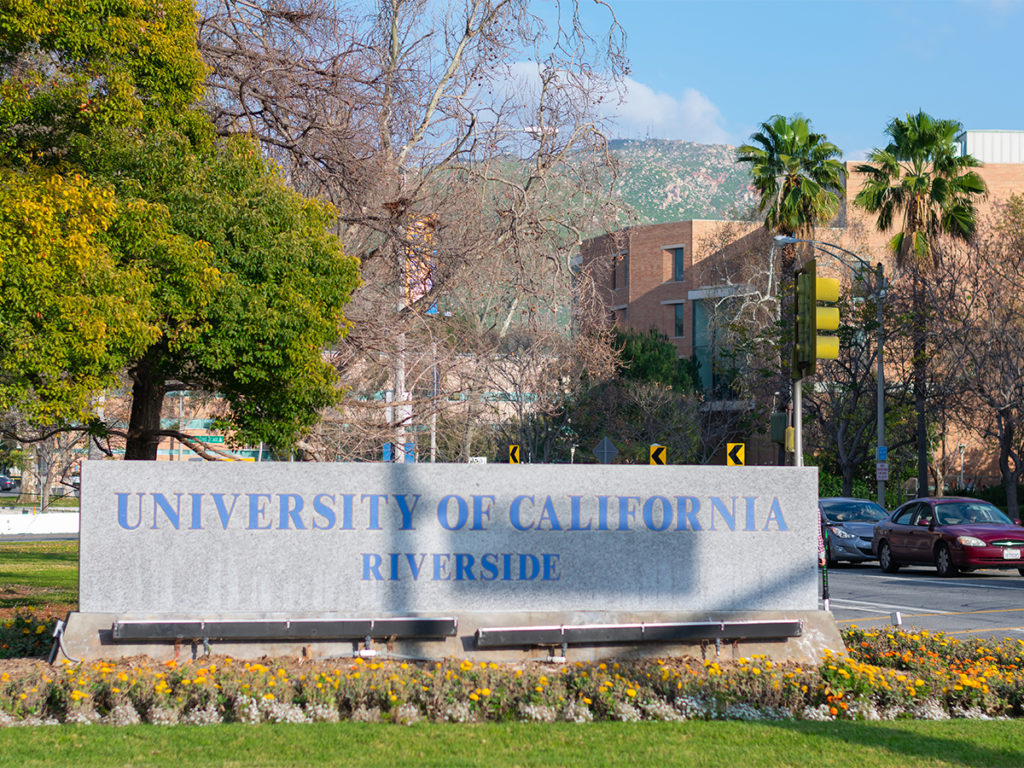 THE examines the outcomes of a university by viewing the graduation rates of all students, including part-time and transfer students. They have a value-added assessment component that determines the success of students based on the estimated difference between the predicted and actual median salary of students working and not enrolled into school. This calculates if former students have higher or lower salaries than they were expected to have. THE examines the academic reputation and debt of students after graduation to study the outcomes of the university. The 2020 U.S. ranking data displays that UCR graduates make an average of $48,067 a decade after graduating.
According to THE, the environment section of the colleges are based on diversity and inclusion. First-generation students, the amount of students who receive Pell Grants and the international student population on campus is important in this component of diversity. The world university ranking data exhibits that UCR has a 53 to 47 female to male student ratio and the student body is made up of 14% international students.
A spokesperson for Chancellor Kim Wilcox did not respond in time for publication.