In 2008, UC Riverside became the first federally designated Hispanic-Serving Institution (HSI) in the UC system. The streak was lost at the beginning of last year after a filing omission occurred under UCR's Office of Planning, Budget and Administration that caused them to miss the filing deadline for 2020. As a result, UCR was potentially barred from receiving millions of dollars in CARES Act funding and federal grants meant to support and expand educational opportunities for Hispanic and other low-income students. 
Hispanic-Serving Institutions are defined under Title V of the U.S. Department of Education's Higher Education Act as an institution of higher education with a full-time equivalent (FTE) undergraduate student enrollment that is at least 25% Hispanic. Additionally, HSI's must have an enrollment of students in need where at least 50% of an institution's students received financial assistance under the Federal Pell Grant, the Federal Supplemental Educational Opportunity Grant, Federal Work Study or the Federal Perkins Loan Programs. UCR met the requirements to be considered an HSI in 2020 as defined by statute, as it had a full-time hispanic student enrollment of 41.2% and since its enrollment of students in need exceeded 50%. 
The filing omission occurred after the individual responsible for submitting documents to the Department of Education required to certify UCR's HSI designation left the university during the summer of 2019; the interim appointee in the position was not made aware of the comprehensive submission requirements, thus causing them to miss the January 2020 filing deadline. The mistake occurred under the direct supervision of Vice Chancellor of Planning, Budget and Administration Gerry Bomotti, who stated in an interview with The Highlander that the specific annual requirement was not part of their division's "mastercalendar" project that ensures that such responsibilities are not overlooked. Bomotti expressed his apologies for the error and ensured that his office is constantly checking on when the annual certification portal will open up this month to restore UCRs HSI status for 2021. 
By being designated an HSI, institutions are eligible to apply for competitive grants meant to serve Hispanic and other low-income students including faculty development, improvement of academic programs, curriculum development, scientific or laboratory equipment for teaching, renovation of instructional facilities, counseling programs and student support services. HSI's can also seek funds that are exclusive to them through three competitive U.S. Department of Education award programs. The largest of the the three, the Developing Hispanic-Serving Institutions Program, received $124 million in fiscal year 2019 funding, followed by the HSI Science Technology, Engineering, or Mathematics (HSI STEM) and the Promoting Postbaccalaureate Opportunities for Hispanic Americans Program (PPOHA), which were funded at $93 million and $11 million, respectively. Many granting agencies, such as the National Science Foundation (NSF), the U.S. Department of Agriculture's National Institute of Food and Agriculture (USDA-NIFA) and the National Institute of Health (NIH), have their own criteria that still allow UCR to qualify and receive funds as an HSI even without the official designation as long as it is able to provide supplemental documentation, However, it is unknown which other programs UCR researchers were ineligible for last year due to the university's HSI status. 
In 2020, UCR was allocated $29,734,626 in federal Coronavirus Aid, Relief, and Economic Security (CARES) Act funding to cover expenses related to the economic disruption caused by the COVID-19 pandemic, $14,867,313 of which were to be used to provide students with emergency financial aid grants through the Higher Education Emergency Relief Fund (HEERF). The CARES Act set aside $1 billion for institutions federally designated through Title III and Title V of the Higher Education Act, including Historically Black Colleges and Universities (HBCUs), Hispanic-Serving Institutions and other Minority-Serving Institutions (MSI). Overall, HSI's received an additional $226 million in HEERF Funding from the DHSI Program and PPHOA. The university estimates that UCR lost $2.4 million in CARES and HEERF funding due to losing its HSI designation. This comes during a time when UCR is facing approximately a $70 to $108 million permanent budget shortfall over the next two to three years due to the coronavirus pandemic.
UCR lost its federal HSI designation at a time where the university's Hispanic student population was at an all time high. In the past five years, UCR's percentage of Hispanic students has increased by 4%, and in June 2020, UCR was ranked No. 1 in Hispanic enrollment by the Urban Institute and No. 3 in graduating Hispanic students in STEM majors by the NSF which found that HSI's have played a large role in increasing STEM representation on campus.
Certain programs that were previously funded by HSI Stem grants, such as UCR's STEM Pathway Program, were not affected. UCR received its first $3.3 million 3-Year HSI-CCRAA grant to fund the project in 2008, followed by a $3.9 million 5-Year HSI-STEM Grant in 2011, after which UCR has dedicated resources to institutionalize the programs and efforts established by the grant, stated STEM Connections Coordinator Nhi Tran. The program aimed to increase the number of Hispanic and low-income students receiving STEM bachelor's degrees by focusing on student success, outreach and retention efforts. Tran stated that these efforts were achieved by dedicated student support through peer mentorship, outreach projects such as the annual Sequence to Success program and increased recruitment and partnership with campus admissions and its six community college partners. Tran stated that while the STEM Pathway project was not directly affected, he expects that future opportunities will decrease as a result, many of which directly benefit community college students and the STEM community.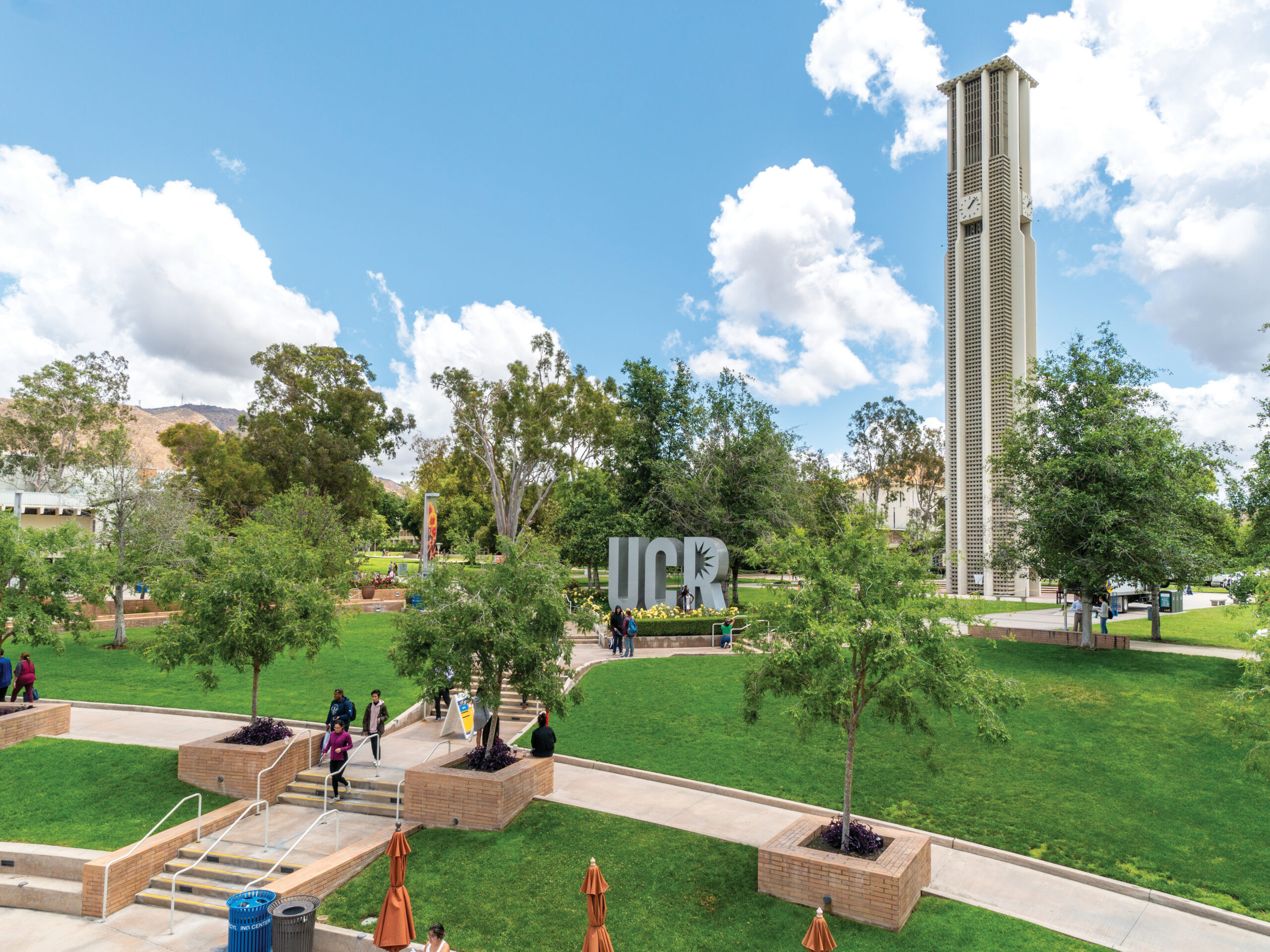 In an interview with The Highlander, Vice Chancellor of Diversity, Equity and Inclusion and Chair of the HSI Committee on campus Mariam Lam stated that she was informed that UCR lost its HSI status during the summer and at that time, the HSI Committee and academic leadership were informed so that they could pass along the information to all faculty who may be applying for HSI grant funding. University spokesman John Warren told The Highlander that campus administration worked with congressional delegation on legislation to mitigate funding impact, notified student and faculty leadership and met with key student and faculty committees on the matter. Lam stated that the campus worked with members of congress to introduce legislative language in the HEROES Act, meant to provide more funds to bolster education, that would restore some of the funding that was lost. It remains unclear what specific language was introduced into the HEROES Act and whether or not it was successful. 
Many campus faculty and students were never made aware of UCR losing its HSI designation, including members of the Academic Senate's committee on Diversity, Equity and Inclusion. Committee Chair and professor of Biochemistry, Xuan Liu told The Highlander that she found out during a meeting but was not given specific information about the error that was made nor the specific impact that it would have on the university. Committee member and assistant professor in the Graduate School of Education, Austin Johnson, said that he was never made aware that UCR had lost its status as an HSI. 
Assistant Professor of Entomology Kerry Mauck told The Highlander that she also found out about the loss through communications with grant facilitators while preparing a USDA-NIFA grant proposal for which HSI status was relevant. For that specific grant, it was acceptable to submit supplemental information to prove HSI eligibility, but Mauk stated that the information on the change in UCR's HSI status should have been more widely disseminated to the faculty as soon as the mistake became apparent. "Many faculty have special funding to support educational efforts and curriculum development that rely on the HSI status, or were preparing new proposals that depended on this status being intact at time of submission. In my opinion, the failure to promptly communicate the issue was a major mistake on the part of the administration," stated Mauck.
On Jan. 26, members of the ASUCR's Office of Campus Internal Affairs and ASUCR's Diversity Council sent a letter to upper administration condemning their failure to formally address and acknowledge the mistake made by the Office of Planning, Budget and Administration. "[We] believe that the campus administration's indifference to this situation, the way the situation has been handled and its blatant lack of transparency is disrespectful, impetuous, and malicious," stated the letter. In their demands, ASUCR is urging students to keep campus administration accountable by signing their petition, organizing to ensure that adequate consequences are faced and to bring the issue to the attention of larger entities within the UC system and the U.S. Department of Education. 
ASUCR and the Diversity Council have worked closely with the directors of Chicano Student Programs (CSP) over the past few months to piece together what happened and the implications that losing the HSI designation may have had on the university. Moving forward, the Diversity Council is planning a town hall with the faculty responsible for the mistake and other campus administrators to discuss their lack of transparency while also highlighting other important issues on campus, such as housing and food insecurity, along with UCR's plan to reopen the campus during fall 2021.
The portal to reapply for federal HSI designation for 2021 will open up this month, and UCR should regain its status in the next several weeks.