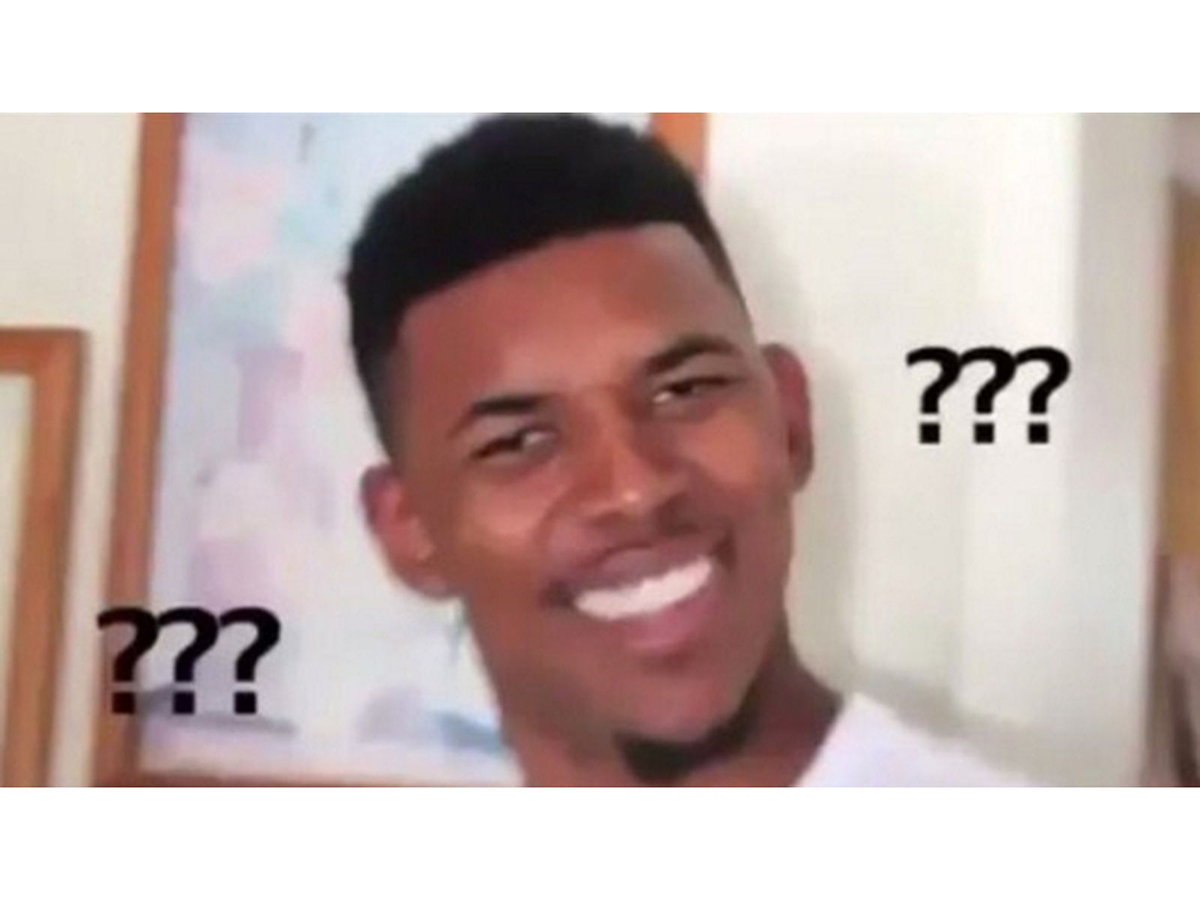 For years, memes have been swarming all over social media either to make people laugh, to make a smart remark or just as a reaction to a post online. A meme I've come across plenty of times is an image of Los Angeles Lakers basketball player Nick Young in which he wears a confused expression and has question marks surrounding his face. The shot originally came from the YouTube series "Through The Lens" and quickly went viral.
I'm sure many have seen this meme on Facebook, Twitter and Instagram. Its usage ranges from silly posts to serious posts on social media making it easier for people to use it for almost anything. This meme's ability to be used in multiple situations comes in handy, seeing as that most memes can only work for specific moments. For instance, a few months ago, there was a feud between rappers Drake and Meek Mill that began with Mill tweeting about Drake not writing his own raps. In response to this, Drake wrote two "diss tracks," essentially proving Meek Mill wrong. At this point, social media was going crazy with the hype. Throughout Twitter, many users were creating memes of both artists to go along with their feud but a meme I saw used constantly against Mill's allegations was the confused reaction of Young. Many people were able to express themselves with just one meme. This reveals that many people understand the value of the meme, since they are able to use it effectively at various times. Drake was confused and so were the fans; it was a perfect time for Young's confusion to gain more fame and popularity.
A more serious moment for this meme to be used was when Steve Harvey mistakenly announced Miss Colombia as the new Miss Universe 2015 when it was actually Miss Philippines, Pia Wurtzbach. When this occurred someone Photoshopped a crown on Young's head with the word "Que?" meaning "What?" in Spanish at the bottom of the picture. Of course, this new version of the meme also went viral. It seems like so many people found this new meme to be important because it allowed them to visualize how Miss Colombia felt when it was announced she actually wasn't Miss Universe 2015. This event left both of the girls confused and very emotional. In the end, neither of the girls were able to enjoy what should've been an amazing experience. Since this matter was more serious than the Drake versus Meek Mill feud, it did seem a bit harsh to mock both Steve Harvey and Miss Colombia when it was just an accident. However, I must admit the meme was funny.
Although I do love to see this meme used for serious moments, I love seeing it used more in a silly way. There is a post on Twitter where a guy tells his mom "Mom, it's hot outside" after, his mom says "because you be on that phone," so he uses Young's confused face meme as a reaction to his mom's absurd logic. This has to be my favorite post because it is so true! My parents love to blame everything on technology, so I give my parents the same facial expression Young uses in his famous image. His facial expression relates to how I feel in certain situations — bewildered.
I think that's a big reason why it's so popular among young adults and their social media. People go through a lot of moments in their life where certain situations can just be awkward and confusing. It's important to have these memes around for people to express themselves without really saying how they feel. Young's image is the best means of expression because it allows people to speak for them in many situations.
The Young confused meme is so broad it can be used by anybody for many different situations. It's an image many people can relate to not only because he is a famous athlete and icon, but because it's the way many people feel throughout their lives. Young's confused face has been swimming through the web and it has yet to die off, showing how much people love and need this meme in their social lives. This is a meme that people will always have saved in their camera rolls waiting for the perfect moment to put it to use once again.