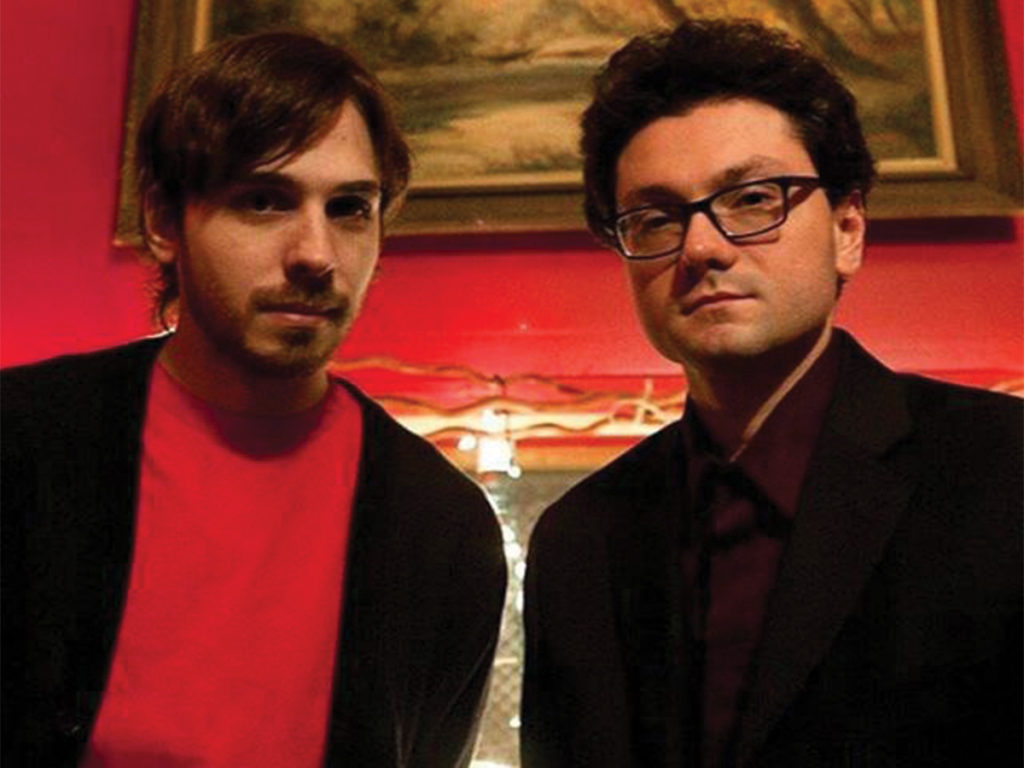 The indie rock group "Red Vox" has finally released a snippet of their new music. On Feb. 21, the band revealed an entrancing track titled "Ozymandias." 
The song opens with a deep drone-like bass that booms over the synthesizers-highlighted sound. This compliments lead singer Vinny's voice as his airy lyrics briefly recount the tale of a king named Ozymandias. The band has been wading into the alternative rock genre for some time now, and this new song adds to that feeling. The song is a different type of alternative than what Red Vox had previously been experimenting with, and this new sound certainly compliments the band's deep rock background.
I reached out to Vinny who had quite a bit to say about the production of the album. Over email, he was able to answer a few questions about the band and single itself. The song borrows its name and key lyrics from the famous poem by Percy Bysshe Shelley that explains a tale of a traveler who comes across a ruined statue that announces to its onlookers the wonders of his now deserted kingdom. I was able to ask Vinny about his thoughts on the poem to which he responded with a very meditative response. "It's about the temporary nature of both the material form and power in general. Ozymandias had a great kingdom, complete power and lots of amazing works to look upon, but time left very little to behold. It's frightening, encouraging and fascinating all at the same time. All that from such a short poem." he said. His interpretation is a great understanding of the poem's purpose; in his vocals we as listeners can hear that understanding shine through quite brilliantly.

Vinny also discussed the initial creation of the song as he explained, "I had written a song on synthesizer that sounds vaguely Egyptian I guess. After putting the demo together, I wasn't sure there were room for vocals at all. Joe, Red Vox's bassist and producer, liked the song and told me to give vocals a try for it and see what I could come up with." I asked Vinny about the evolution of his vocals since Red Vox started creating music in 2012 and how he feels about them now. He stated, "I think I more or less found my voice and am more into the way I sing now, which feels way more natural and less forced."

The single comes to fans as a teaser for Red Vox's upcoming album, "Realign" which will be a follow-up to their 2017 album, "Another Light." When asked about the project, Vinny articulated that "Realign is a fairly eclectic album. Though more synth heavy, there's some more familiar sounding songs and lots of guitar. About half of the songs follow the vibe of the singles and the other half are either in some weird quadrant of space or rooted in the ground with the basic rock elements." Their upcoming project sounds exciting as a return to some familiar rock beats will be a welcomed addition to the album.

In closing Vinny stated, "I'm just glad people gave us a chance. We're shocked at how many people now listen to our music and that inspires me in particular to want to keep writing and producing songs. I'm glad our fans are willing to let us indulge a bit in some weird s— before going back to the basics of what we mostly like to do, which is just play in a rock band. We're eternally grateful."