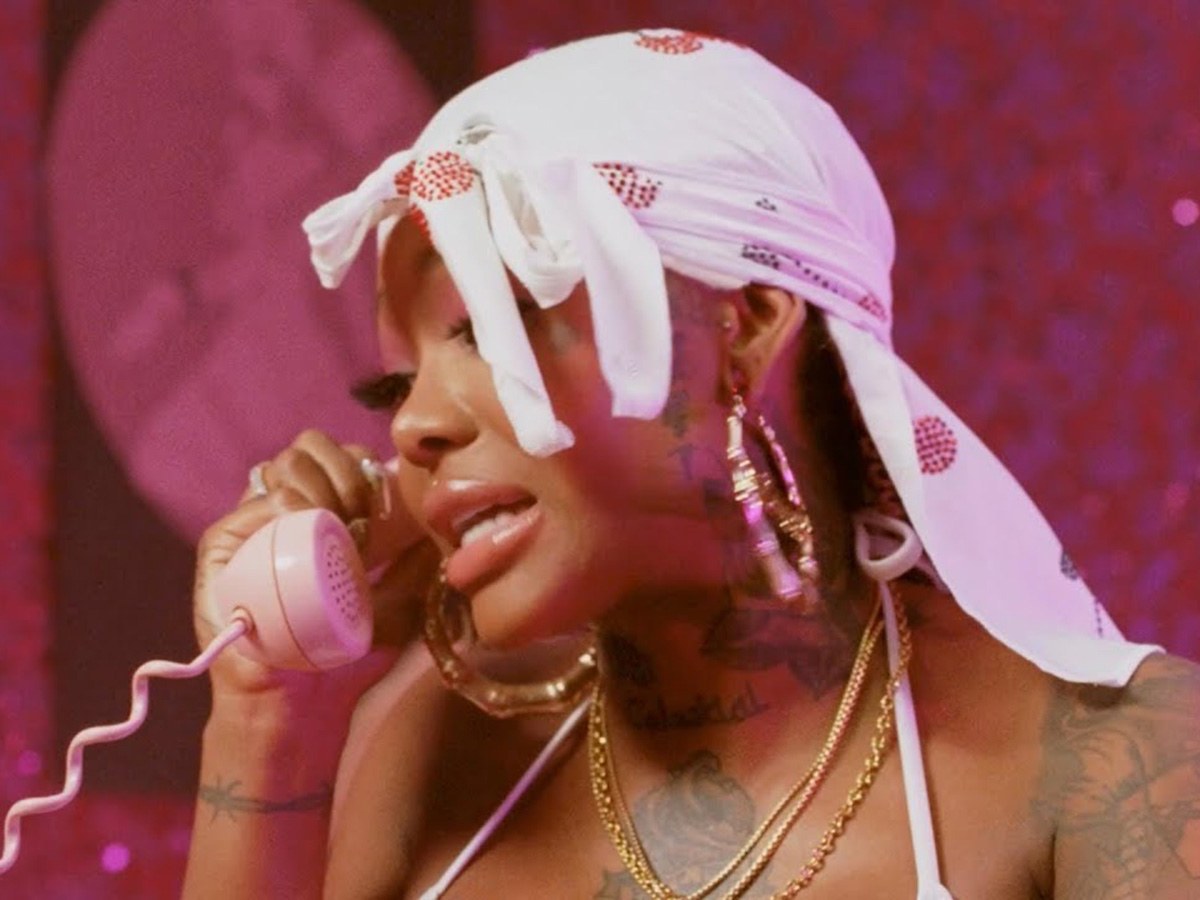 "Still Over It" was released on Nov. 5 as a follow up to Summer Walker's debut album, "Over It." Since the release of her debut album in 2019 and the controversy over her relationship with producer London on da Track, fans were eager for the release of her second album. Composed of 20 songs, the album barely goes over an hour, with each song bringing forth immense power within a short amount of time. It is filled with raw emotion over her relationship with London and the problems she faced. The album features a variety of collaborations with artists such as Cardi B, JT from City Girls, SZA, Ari Lennox, Lil Durk, Pharrell Williams and The Neptunes, Omarion and Ciara.
Summer Walker started an on-and-off relationship with London after he worked on the production of her first album in 2019. In less than a year, Walker announced her pregnancy with London, but the couple officially split up around the time she gave birth to a baby girl. Walker targets her album toward people who have interfered with their relationship, such as London's other children's mothers and women he cheated on her with. However, Walker directs most of her album toward London and his treatment of her.
"Still Over It" opens up with "Bitter" as it sets the pace and storytelling for the rest of the album. The song calls out London on his infidelity and the other women for posting their hookups with him on social media. The song ends with a narration from rapper Cardi B, as she tells Summer Walker, "If you are pregnant and everything, say it in a beautiful way in your music."
"No Love" is one of the more highly anticipated songs from the album featuring a collaboration with SZA. The upbeat song does not disappoint as Walker and SZA sing about going back into their relationships and doing things differently. They would choose to remain the same and keep love out of the relationship, focusing only on the lust and fun. Both artists shine in the song and their vocals pair well together.
One of the strengths of the album is Summer Walker's songwriting, as the lyrics help to convey the vulnerability and heartbreak that she feels. In "4th Baby Mama," Walker sings, "I know you ain't care 'cause you always gone/ How could you make me spend my whole … pregnancy alone?" Walker does not back down from calling out her ex and letting the world know the issues she dealt with on other songs, such as "Throw it All Away" and "Session 33." These lyrically-moving songs allow the listeners to see the depth of her despair through all the hardships she has faced.
The album contains slower, somber songs such as "You Don't Know Me," which has Walker realizing all the time and commitment she invested into getting to know her partner while they were satisfied with the little knowledge they already knew about her. Slower songs like this match the deep lyrics to highlight the whirlwind of emotions she felt from the relationship. Walker sings in "Broken Promises" over feeling defeated about the same issues and having her heartbroken over someone people warned her about.
"Unloyal," featuring Ari Lennox, has a funky blues vibe to it that shows Walker is ready to walk out of the relationship, having been done with wasting her time. "Insane" follows a similar vibe with its sensual R&B sound and Walker feeling fed up over feeling like a "game."
The album balances out the slow songs with upbeat songs such as "Ex For a Reason" and "Dat Right There" with Pharrell Williams and The Neptunes. This provides listeners with tunes to jam out to, while maintaining the message that Walker is conveying throughout.
Through all the drama and constant heartbreak, Walker sings on "Circus" and "Constant Bull—" about how she is tired of all the mess she is in. She faces the same problems while still remaining in the relationship, wanting to leave, but having trouble in making the final move. "Toxic" with Lil Durk and "Screwin" with Omarion show the little hope Walker would have in the relationship. Despite knowing the issues the couple faced, she wants to hold on to the little bits of hope that things would change for the better.
Walker's album ends off with R&B singer Ciara reciting one of her prayers as she thanks God for understanding her pain and helping her rebuild herself. "Ciara's Prayer" ends on a note of moving on and affirming that there will be a better future. Ciara was once in a similar position as Walker as she was in a toxic relationship with her baby's father. Fortunately, a few years later she found herself in a healthier relationship with another man. This leaves off the album with a feeling of self-growth and hope that Walker will follow in similar footsteps as Ciara.
Verdict: Summer Walker tells a story through her album that gives her side of the drama and sheds light on the problems she has faced. "Still Over It" is a true R&B breakup album that confronts the drama and the pain that gives Walker the outlet to move on and heal.